Managing Constipation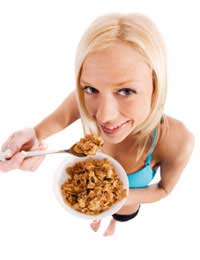 Most people will admit to suffering from constipation at some point in their life but for a few people it can become a chronic problem giving them years of unpleasant and sometimes distressing symptoms.
Dietary Changes
Often the easiest way to prevent or treat constipation is to make some changes to your diet. This is often not needed long term unless your diet is the primary cause of the problem in the first instance.
Increasing the amount of fresh fruit and vegetables in the diet can adequate for many but for others the amount of fibre taken will need adjusting as well.
Increasing your fruit and vegetable intake will work better if they are cooked a lot less or eaten raw. If you cannot eat raw vegetables perhaps because of dental problems, most fresh produce can be blended and made into lovely tasting smoothies or juices.
Whole grains and bran based products will help to get things moving along with increasing the amount of fluids taken. These items can be found in brown bread, cereals and potato skins to name a few.
Occasionally the bowel can become slow and sluggish because of dehydration and simply giving the body more water will soften the stool and lubricate its passage from the body.
Lifestyle Changes
Constipation can often occur as a result of taking certain medications. If these medications are to be used temporarily such as post-operative pain management it may be that a few dietary changes are needed only.
If however, the medications are to be used long term it is worth asking your doctor if there are any alternatives to the choice of medication or if a drug can be recommended to be used to prevent the constipation.
Other life style choices include becoming more active. If the body is given a good workout regularly the bowel will function a lot better. Those people who have become less mobile with illness, injury or age will probably agree that their bowel s suffer as a consequence.
When To Seek Medical Advice
If you have suffer from constipation for more than a few weeks, cannot find a cause and none of the usual methods of solving the problem have proved beneficial it is important that you consult your doctor as they may want to order some tests to determine the problem and assess the extent.
Any stools that have mucous or blood in them should be reported along with the history of the problem and the steps taken to try and resolve it at home.
Medical Management
After taking a detailed history of your circumstances, your doctor may want to feel your abdomen to find out if there are any noticeable blockages. It may also be that a rectal examination is required but this is not always the case.
He or she may initially prescribe some laxative medications to be taken for a few weeks to see if that helps to clear your bowel. There are several different types of laxatives that work in differing ways so a combination may be needed before a successful outcome has been achieved.
If these medications do not work, further tests may be needed.
Constipation is a common occurrence and usually is not serious or indicative of any major illnesses. It can normally be overcome with the use of laxatives and making necessary dietary and lifestyle changes.The management of constipation in children often requires different help as sometimes there are behavioural issues behind the constipation.
FEMALE HEALTH ISSUES IS FOR SALE.
This website is for sale [more info].
You might also like...