Facts and Figures About Osteoporosis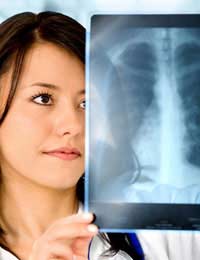 Osteoporosis is a common condition that affects people as they get older. It is due to a change in the structure of bones, which become more brittle and break more easily. Bones in the wrist, leg and hip are often broken during a fall and this can have serious consequences for mobility and independence.
How Common is Osteoporosis?
Worldwide figures are not easily available as there is very little data on osteoporosis from developing countries but around 75 million people in Japan, the United States and European Member States have osteoporosis at any one time. The data, which is collected from the USA, Europe, the Western Pacific (including Australia) and Southeast Asia, shows that there are about 9 million broken bones due to this condition every year. Hip fractures account for 1.6 million of these breaks, broken arms for 1.7 million and 1.4 million were compression fractures of the vertebrae in the spine.
Osteoporosis is more common in women because of the effect of female hormones on bone structure; at some time in their lives, around 1 in 3 women will have a broken bone caused by osteoporosis, but only 1 in 5 men will be similarly affected. Older people are more likely to have brittle bones and almost three quarters of broken bones due to osteoporosis are in people over the age of 65.
To put the risk of osteoporosis in context, one in six women in the UK will have a hip fracture in their lifetime whereas only one in nine women will be diagnosed with breast cancer.
The Impact of Osteoporosis
Although not regarded as being a fatal condition, osteoporosis is responsible for many deaths due to falls and broken bones. A woman of 50 has a highest risk of dying as a result of a hip fracture than dying from breast cancer or endometrial cancer. It is particularly dangerous for women who are past the menopause to experience a stress fracture; data shows that this is a strong indication that they will go on to suffer other broken bones, resulting in a greater need for medical and social care.
As the demographics of the population change and the proportion of older people in the UK increases, the number of people at risk from osteoporosis is also growing. By 2050, the number of women affected by osteoporosis is predicted to rise by about 240%
Treating Osteoporosis in Women
Although many people do not realise it, there are a range of treatments available that can prevent the bone fractures that can result from osteoporosis. Bisphosphonates, drugs that slow down the rate at which bone is lost, can be used to treat the condition very effectively. It is used particularly in women who have past the menopause, and who are at high risk of suffering a broken bone due to the lack of structure in their skeleton. Other drugs such as Evista, a drug that fools the body by pretending to be the female sex hormone oestrogen, is able to reduce bone fractures, particularly those that affect the vertebrae.
For less severe cases, supplements of calcium, given in a tablet or chewable form that can be absorbed, and vitamin D can be all that is needed to prevent bone loss after the menopause. This kind of preventive treatment only has any effect when started early enough.
Prevention Earlier in Life
Measuring bone density in women either before or just after menopause can help identify women at particular risk of osteoporosis so that they can start taking vitamin D and calcium. Prior to that, lifestyle choices are important. Women who are sedentary, take little exercise, drink more than 3 units of alcohol per day and who smoke are at much higher risk of developing osteoporosis. The best way to prevent this in the long term is to maintain an active lifestyle from being a young adult.
It is never too late though. Various large studies have revealed that women who have passed through the menopause are able to stave off the risk of osteoporosis by taking up gentle but regular exercise designed to increase bone mass. For example, doing Tai Chi can reduce the risk of hip fracture by almost a quarter, so even gentle exercise is very beneficial.
FEMALE HEALTH ISSUES IS FOR SALE.
This website is for sale [more info].
You might also like...