The Risks of Teeth Whitening and Veneers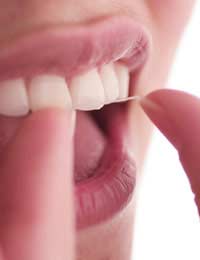 As cosmetic surgery in general becomes more popular, many people are spending large amounts of money making their body look like an ideal rather than accepting their natural variations. No cosmetic procedure should be taken lightly; as well as the financial costs being high, the procedure itself may carry risks. Cosmetic dentistry is seen as an extension of ordinary dentistry but some of the procedures that internet sites claim are gentle and safe may not be quite what they seem.
Risks Involved in Getting Teeth Veneers
Having porcelain tooth veneers, for example, is often cited as an example of how a quick and simple treatment can give you perfect teeth without being invasive or painful. In reality, having a tooth veneered involves first having some of the surface enamel filed off, in the same way that the surface of your fingernails are filed before acrylic nails are fitted. This is done to roughen the surface of the tooth too allow the veneer to stick to it well – but this causes damage to the surface of the tooth.
Initially, a temporary veneer is put in place while the real and final veneer is made to exactly fit the tooth. This can take a couple of weeks. At the next appointment, the veneer is stuck in place using very strong dental adhesive, so is meant to be permanent. However, if there is a problem and the veneer needs to be renewed in the future, removal can cause further damage to the surface of the tooth.Once you have had a veneer, it is difficult to go back to natural teeth – the combination of the filing and the adhesive means that your own teeth have deteriorated under the veneer so must be recovered with another veneer. As each tooth veneer can cost around £600, this is an expensive procedure, particularly if you want the 'smile makeover' that some private dentists advocate.
Is Teeth Whitening Less Risky?
Teeth whitening can be a far less invasive procedure but there are variations depending on where you have the treatment done and what kind of materials are used. Probably the least risky way to have your teeth brightened if they are stained by smoking or drinking tea, coffee or red wine, is to have a professional teeth whitening treatment by a reputable dentist. They are able to place the whitening chemicals very accurately, so that the delicate gum tissue is not going to be damaged. They can also use systems that are faster and light activated, producing a professional result in about an hour.
Home teeth whitening kits are available and some contain a very weak whitening solution. While they are relatively safe, they also don't work very well. Kits that have solutions containing a higher concentration of hydrogen peroxide, a common bleaching agent, can cause damage to the teeth and gums if they are applied wrongly. If you don't really know what you are doing, these can be a disaster.
Do We Need White Teeth?
The trend for very white teeth does come from the media as celebrities often have veneers, false teeth or cosmetic dentistry. It makes sense to care for your teeth and to have regular dental checkups and to correct any problems that arise, such as misaligned teeth, cracked or damaged teeth, or decay. For most people, the super white model smile may seem like a good idea but achieving it can be costly, both financially and in terms of your dental health.
As an alternative, good brushing with a whitening toothpaste, avoiding food and drink that stains teeth (and smoking) and wearing the right colour of lipstick can all make teeth look a lot brighter and whiter.
You might also like...