Self-Harming in Women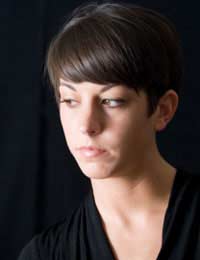 Self-harming is not a subject that is exclusively connected to women but females, particularly teenagers seem to be the most susceptible to suffering from this problem.
What Is Self-Harming?
Self-harming is a term given to those who deliberately harm themselves in some way. This often manifests as cutting, burning, overdose, scalding or bruising their body in some way.Often the person does not feel pain or distress during the act but often feelings of relief and satisfaction have been described as soon as the act has achieved the desired effect.
For example, some one who cuts themselves often says that they feel overwhelming feelings before the event, feels no pain during the cutting but has a great sense of relief or release once blood has been drawn.Often the person does not mean to do themselves serious injury, but sometimes the damage can end up being life threatening if overdose is severe or blood loss is great.
Why are Females More Likely to Self-Harm?
Evidence has found that women are up to 4 times more likely than men to self-harm. The reasons for this are wide and varied and dependent greatly on personal circumstance. Reasons given for self-harming have included feeling useless and desperate, having feelings of guilt or being ashamed, great sadness, a loss of reality or simply feeling numb towards life in general.
Whatever the reason given, most individuals will have their own unique experience, motivation emotional backgrounds for wanting to harm themselves.For most individuals there will be some sort of underlying reason for this problem. This may be that they have suffered some sort of abuse in the past, be in an abusive relationship, have got extremely low self-esteem for some reason or that they feel deep guilt caused by their previous behaviour or actions.
Treating The Problem
Initially it is important to treat the injury whether this be controlling severe bleeding, tackling an overdose ort treating infection.
Once the immediate medical problems have been dealt with, the underlying psychological problems must be addressed. In order to do this the person should be able to admit that they have a problem and want to discover the source and address the problem in a different way.The use of behavioural therapies, group therapies, counselling or other proven method of addressing psychological problems could be used. These will have a greater success rate if they are addressed using professional guidance from those who are specially trained in this area.
It may be beneficial to the individual to gain confidence in their own abilities and also by ensuring they have a supportive network around them. This can stem form their friends and family or from the person who is helping them overcome the problem.Communication is important when addressing the problem and the person should not be embarrassed of ashamed at confiding their deepest feelings with others whom they can trust.
Self-harming is a complicated problem that affects many women in the UK. There are many reasons as to why someone might harm themselves and each person should be given time and confidentiality when tackling the problem as some of the reasons behind the disorder may be very difficult to address and come to terms with.
You might also like...