Why Sanitary Protection is Becoming an Environmental Issue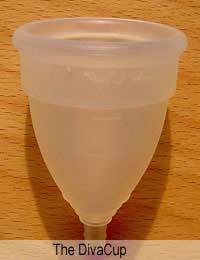 Each month, women who menstruate can use between 20 and 30 sanitary towels or tampons during their period. That adds up to over 350 each year and over 10 000 in a lifetime. Most of us flush used towels and tampons down the loo without a second thought but, with environmental awareness of all our activities under closer scrutiny, should be be concerned?
The answer is probably, yes. Flushing sanitary protection into the sewage system means that it has a chance of ending up in the sea eventually. Some tampons and the plastic backing on towels that are advertised as preventing any sort of leaks are not biodegradable. They remain in the environment almost indefinitely, posing an increasing threat to marine life.
Don't Flush It, Bin It!
There are various ways to make your use of sanitary protection more eco-friendly. A change that we could manage straight away is to wrap up used towels or tampons and dispose of them in a bin. They may end up in landfill but, apart from the obvious disadvantages of creating more landfill, this won't harm wildlife. There is pressure on manufacturers to make sanitary protection more biodegradable and moves are being made in this direction. This would make the landfill option even more attractive.
Use Home-Made Towels?
This option is definitely eco-friendly but it is hardly convenient and most women would not find it acceptable to wear cloth sanitary towels. Sites on the internet offer free patterns and templates to use to make your own towels, recommending cotton-based materials. When they have been used, each towel needs to be soaked in cold water, rinsed out and then washed before drying and reusing. This would be a big step for most women in the modern world, and hugely inconvenient compared to using the ready-made versions. The fear of leakage is also high, making home made towels a poor alternative.
Other Eco Sanpro
Another very good environmental solution consists of cups or cones that fit into the vagina to catch the menstrual blood. Although at first these might seem to be a very strange idea to women used to wearing manufactured sanitary protection, they are becoming more popular. One type of menstrual cup, the Mooncup, was developed by a woman in the UK after she discovered menstrual cups when back packing in Australia some years ago.
Originally made from latex, which caused allergies, the Mooncup is now made from surgical grade silicon and it has become a huge talking point. Women who completed a rowing challenge to cross the Atlantic Ocean in 74 days used the Mooncup during menstruation while out and sea and were completely converted. Not only has it been approved by the Food and Drug Admininstration in the USA, it is now stocked by Boots in the UK and has been raised in government as an eco-friendly solution to the sanpro problem.
Health Benefits
Products like the Mooncup may be better for health as well as better for the environment. Many women have distrusted tampons since the Toxic Shock Syndrome (TSD) scare in the 1980s. The tampons responsible were developed to be super absorbent and were made with synthetic materials instead of cotton. This produced the ideal environment, when moist and warm, to support the growth of bacteria that released toxins into the body. In extreme cases, the infection spread, causing septicemia and death. Modern tampons have a much lower risk of causing TSS, but it has not been removed altogether. Using a menstrual cup provides an internal sanitary protection method that rivals tampons for convenience but has neither the health risks nor the environmental problems.
You might also like...
I'm sure years ago, in the 60's/70's we used to have incinerators in schools to dispose of sanitary towels. Would this not help?
ChattyCathy
- 21-Sep-11 @ 10:41 AM