The Consequences Of Pelvic Inflammatory Disease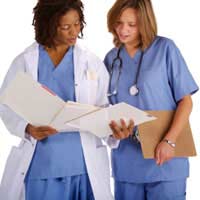 As pelvic inflammatory disease (PID) is caused by infection and can result in sometimes severe inflammation of the pelvic organs, the consequences of this condition can be varied and often life-changing.
It is common for those with a history of PID to experience problems with fertility or recurring infections often leading to very painful abscesses to develop.In those who do go on to conceive a pregnancy, there may be complications as the infection can affect your baby.
How PID Affects Fertility
When ovulation occurs the ovary releases an egg that travels down the fallopian tube waiting for a sperm to fertilise it. If pelvic inflammatory disease is present the fallopian tubes can become very inflamed and swollen. This can prevent the egg from being able to pass down the tube.
In some instances the egg can pass down the tube and be fertilised by the sperm, but may then be prevented from implanting into the wall of the uterus and embed into the tube wall instead. When this occurs it is called an ectopic pregnancy and this can be life-threatening. The ectopic pregnancy must be removed before it endangers life by rupturing which can cause severe bleeding. Often the fallopian tube will need removing during the procedure which further decreases fertility.
If the remaining tube is scarred or swollen, it is likely that the patient will be unable to conceive naturally and will need specialist help from a fertility expert.PID may also inhibit ovulation and prevent the egg from being released by the ovary and accepted by the tube.
How PID Affects a Baby
As the most common reason for PID to develop is from transmission of a sexually transmitted infection, usually gonorrhoea or Chlamydia, it is possible for the bacteria to be passed to your newborn during delivery.The effects of Chlamydia on a baby are well known as the bacteria can get into the yes and cause problems with sight and even blindness.
A baby who has contracted Chlamydia through the birth canal will often bleed from the eyes and immediate treatment will be needed in order to save sight from deterioration.It is also thought that pelvic inflammatory disease can cause a premature labour and delivery which can be life-threatening for your infant.
It is vital to be screened for these infections if your think you are at risk. Most midwives will discuss these options with you on your first appointment.
PID & Pelvic Abscesses
If the infection and inflammation are left untreated it is possible for abscesses to develop.These are often fluid filled pouches that contain infection and can burst open allowing the poison inside to be free flowing into the abdomen.
Not only does this put the other organs at risk, it is incredibly painful and will need urgent treatment with antibiotic therapy and sometimes an abdominal wash-out. If the bacteria enter the blood stream further complications may arise.
If the infection is able to flow freely in the abdomen it can track as far up as the liver resulting in further complications again.
Pain
The most common symptom, pain can occur for a number of reasons. It may caused by the inflammation which may start quite mild intensifying as the inflammation worsens.
Severe pain can arise from the development of abscesses. Pain may be localised on one side or may be felt in the whole of the lower abdomen depending on the damage.
Pelvic inflammatory disease can have serious consequences on health and can often affect the person for most of their lives in one way or another.It must be detected quickly and treated effectively in order to minimise these outcomes.
FEMALE HEALTH ISSUES IS FOR SALE.
This website is for sale [more info].
You might also like...