Vaginismus - The Facts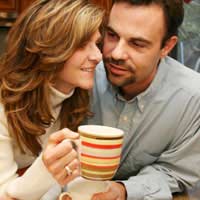 Vaginismus is a condition that affects females. It can make sexual contact and experiences uncomfortable or even painful and can be a source of frustration and upset for the woman.
What Exactly Is It?
Vaginismus is a term used to describe the contraction and tightening of the muscles of the vagina, especially those around the entrance. They do this without the person being able to stop them and can spasm briefly or hold the contraction for several moments.It normally occurs as a respond to the genital areas being touched particularly just before penetration.
It can be a real problem for some couples and prevent them from enjoying a normal sex life ore starting a family.These vaginal spasms can also occur when inserting sanitary wear such as tampons, when having an internal examination or when a contraceptive device is going to be used such as a diaphragm.
Why Does It Happen?
It is thought by doctors to be caused as a response to psychological issues relating to past experiences or an irrational fear of something.
There are many possible psychological reasons why someone might become fearful of sexual intercourse. It may be that they have had a very nasty and traumatising experience in the past; they may have had the sort of childhood and adolescence in which sex, the human body and procreation were not discussed and a lack of understanding of fear about a subject they do not know about has resulted, or it may be that the woman suffers from an anxiety disorder and cannot relax enough to let intercourse occur.
It is wrong to assume that the people who suffer from this condition don't enjoy sex as they can find pleasure in other sexual practices that involve penetration, it is purely when the vaginal muscles feel something penetrate that they contract.
If the condition has developed recently and there is actual physical pain associated, it may be that a bladder infection or dryness in the vagina is to blame.It may be that something that has happened in the past has contributed to the disorder or like most cases, the actual cause is never known or fully understood.
Treating Vaginismus
There are many methods that may be employed to help resolve this condition, although it is reasonable to suggest that sometimes nothing helps to solve the problem.Using lubrication can help to ease the penis or fingers into the vagina.Finding out if there is an underlying cause such as an infection may be worth investigating as these types of complaints can usually be treated easily with antibiotics.
Always discuss your problem with your GP who will try and rule out any possible physical causes first. If nothing is diagnosed it is a matter of personal choice as to whether psychological counselling is undertaken. This may help to determine the cause but might also serve as a reminder of events that have been forgotten for a reason.
Vaginismus is not a condition to be taken lightly as it can have a very detrimental effect on a relationship and therefore the emotional and psychological needs of the sufferer. The cause may never be found and it is possible that no treatment will solve the problem.Communication between the sufferer and their partner and often their doctor is key in this very difficult and delicate subject.
You might also like...