The Menopause: What To Expect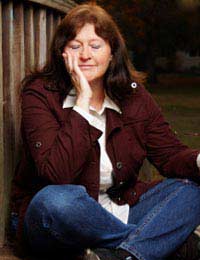 The menopause is a part of life and something that will affect all women in different ways. It is a term given to when the periods come to an end and eggs are no longer released. Many women feel relieved at this occurrence whilst other find the whole process particularly difficult. The average age to start the menopause is 52 though it can happen much earlier or later than this.
Signs Of The Menopause
Not all women experience symptoms of the menopause and some are lucky enough to be able to sail through without suffering any ill effects whilst others are hit with many of the signs and symptoms for a long period. You may find that initially your periods become irregular becoming less or sometimes more frequent and there may be a change in your actual bleeding as well.
Hot flushes, particularly at night are also very common, these can last a few minutes or be very instant, they can also cause a rise in your body temperature at the same time. Also common is to feel as though your heart is racing or beating irregularly, these are palpitations and are not serious and will pass.
You may find that your muscles and joints are aching more than normal due to the changes in hormones levels and their consequences on the physiological changes in your cells and anatomy.
The Changing Body
As ovulation ceases, the levels of progesterone and oestrogen in the body fall, this can lead to changes in the physical body that may be permanent. It is not uncommon for the vagina to become dry and itchy. This can be alleviated with certain creams and lubricants but you should seek advice from your doctor before using any preparations. You may also find sex becomes uncomfortable as the walls of the vagina lose elasticity and become thinner.
Your bladder and urethra will also experience some changes making urine infections and incontinence more likely, especially when sneezing, coughing or lifting heavy items or weights. The changes in your hormone levels can also alter the usual feel and appearance of your hair and skin. You may need to change your hygiene routine and the products you use as the skin and hair can become dry and itchy during this time, sometimes permanently.
Emotional Issues
The imbalance of hormones during the menopause can have a dramatic effect on a woman's mood and emotional state. It is not uncommon to feel highly emotional one minute then totally different the next.It is also common to exprience lower tolerance levels and irritability, though this can also be blamed on sleep disturbances and discomfort.
How Long Does It Last?
The menopause can last for as little as two years or as long as five. The length of the menopause and the symptoms experienced can be altered somewhat by the use of medications and therapies so these times concern a natural menopause that has had no treatment.You are said to be post menopausal one year after your last period.
The menopause can be a time of physical and emotional change for a woman. Similar to puberty, the effects can be quite noticeable in some, whilst others do not suffer at all. If you have any concerns over your health or feel you may benefit from treatment, please see your GP who will advise you on recommended treatments.
FEMALE HEALTH ISSUES IS FOR SALE.
This website is for sale [more info].
You might also like...