How to Survive The Menopause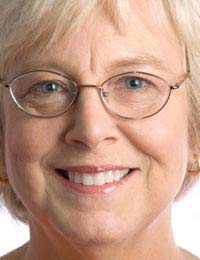 As part of natural life the menopause is inevitable and something over which we have little control. Many women embrace this time whilst others dread it, but as it is a fact of life, women should try and make this transition period as trouble free and easy as possible.
Medical Help
If you have any concerns about your health or are struggling to cope with the symptoms of the menopause, speak to your GP who will give you further advice regarding recommended treatments. Hormone Replacement Therapy used to be the treatment of choice, but recent research shows that it carries risks and should be used with caution.
Hormone Replacement Therapy can provide the balance that is lacking in the female hormones. It is available in different strengths and can be found as patches, tablets, creams, gels, pessaries, injections or implants. It is not suitable for long term use and should be adjusted and reduced over time.
Self Help
Self help therapies are the most beneficial to menopausal women. The list of potentially advantageous therapies is almost endless and can include exercise, relaxation, group therapies, lifestyle changes, dietary changes and coping strategies for managing the symptoms.
Regular exercise will not only help to keep the tissues oxygenated but will allow for an appropriate time and place to relieve energies, aggression and frustration. It will also help to rid any toxins from the body and will help maintain a nice toned shape and help strengthen the muscular-skeletal frame which can be more prone to damage in later life and when hormone levels are depleted.
Dietary Changes
It is essential that the diet contains a higher level of calcium and vitamin D. These are important to prevent osteoporosis and other skeletal disorders than come with age and low hormone levels.
Drink plenty of clear fluids to help with moisturising the skin and keep hair and nails healthy as well as flushing toxins from the system.
Alternative Therapies
Massage can help to alleviate stress, promote a healthier sleep pattern and provide moisture for the skin. It can help relax the body, encourage circulation and promote a healthy younger looking appearance.
Speak to your local provider or therapist regarding the many different products that aim to reduce menopausal symptoms. Some of these products might not work as well as others and may be very expensive.
Lifestyle
Stopping smoking will also help to protect the body after the menopause as with the reduction in hormones comes the risks of developing osteoarthritis and heart disease. Smoking exacerbates these conditions and can worsen the speed of development and the severity of symptoms.
Change your bedding regularly and use a good absorbent material to avoid staleness and to help keep fresh.Use a fan in the bedroom or sleep on top of the covers to help keep cool during the night.Keep a drink next to the bed.
Contraception
Although your body is going through some major changes affecting fertility levels, it is recommended that contraception is used for up to a year following your last period as you may still be producing some eggs during this time and a pregnancy can still occur.If you are under 50, increase this time to two years just to be safe.
The symptoms you experience during the menopause will affect you and your family in a unique way.Always ensure your family understands the changes that are occurring as they will be more understanding and patient.If you have any concerns, please speak to your GP.
FEMALE HEALTH ISSUES IS FOR SALE.
This website is for sale [more info].
You might also like...