Preventing & Treating Thrush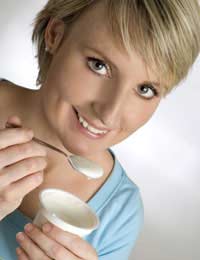 Thrush, known medically as candidiasis is an infection caused by yeast growth. This yeast is already present in the body but when the balance of bacteria and yeast is upset, an infection can develop.It can occur in men and women and can be found in the genitals or in the mouth.
What Causes Thrush?
Thrush can develop as a result of pregnancy, certain illnesses such as diabetes, from wearing ill fitting underwear, from excessive cleansing of the genital area, and if you are receiving chemotherapy or taking antibiotics.It can be passed from sexual contact but also from the mouth and from the fingers.
Signs & Symptoms
The most common symptom of thrush is to experience itching and burning around the lips of the vagina. This itching can lead to burning as the person attempts to alleviate the itch. In some cases the trauma to the area can cause bleeding if the skin is damaged.As the itching worsens the tissues around the vagina and vulva can become swollen and inflamed.
It is also common to find that a thick sticky, sometimes odorous discharge develops the amount varies between people but is usually a lot more obvious than a normal vagina discharge.
Treating Thrush
Burning and itching may be eased by the application of a cool pack or cool bath. The pack should be wrapped in a protective covering such as a face cloth, which will need to be discarded with the pack after use to prevent the spread of infection.Some of the creams that are created to treat skin disorders such as nappy rash can also help to reduce irritation. Always remember to wash your hands before and after attending to the genital area.
There are many ways in which thrush can be treated at home. Aloe Vera Products are known for their soothing properties so it may be beneficial to apply some aloe vera based lotion to the area. Obvious this cannot be used for oral thrush.
To be sure you are free from thrush it must be diagnosed which can be done using a test that can be offered by your GP, sexual health clinic or genitourinary medicine department.Treatments include anti-fungal preparations, which can be found as creams, tablets or pessaries. Many chemists and supermarkets now stock treatments for thrush which can be useful but if they do not work, always see your GP.
Preventing Thrush
The easiest way to prevent thrush is to be careful with hygiene. Many women become overly concerned with their genital hygiene and excessive washing can remove the normal bacteria present in the vagina, which keeps the naturally occurring yeast under control, which then allows for the yeast to grow.
There is no need to wash inside the vagina, a simple wipe around the vulva using plain water will be sufficient to maintain hygiene.Avoid tight underwear and clothing especially during the warm weather as this can encourage both bacteria and yeast to grow.
Change sanitary wear regularly and choose a product suitable for your individual needs.Never wipe from rectum to vagina after using the toilet, always clean from front to back; the bacteria around the rectum can harm the vagina and urethra.
What About Oral Thrush?
It is common for young babies to develop thrush in their mouths which may be from passing through the vagina during delivery or from poorly sanitised teats and dummies. If you think your baby has thrush speak to your midwife, health visitor or GP who may prescribe an oral treatment. Most of the time the white patches in a baby's mouth are caused by milky deposits. Try giving your baby fresh, cooled boiled water to drink between feeds to see if it is milk or not.
Thrush is an irritating infection caused by the normally controlled yeast present in the body becoming out of control. It can be soothed by certain products but will usually needs treating with appropriate medications to prevent further complications from developing.
FEMALE HEALTH ISSUES IS FOR SALE.
This website is for sale [more info].
You might also like...