Prevention & Treatment of Bacterial Vaginosis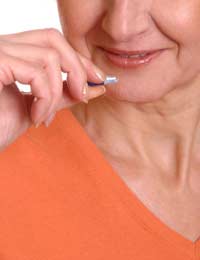 Bacterial vaginosis is one of the most common of gynaecological disorders and is very often seen in women of child-bearing age. Many women suffer from the problem but are unaware that it is a recognised condition and has a medical name.
What Exactly Is It?
Bacterial vaginosis is an infection caused by the disruption of the normal bacterial levels and presence in the vagina.The normal symptoms of the condition include a foul smelling discharge (often likened to fish) and itching and burning especially when having intercourse or urinating, although some women have no obvious symptoms at all.
It can be especially dangerous for pregnant women or those trying to conceive as it may contribute to the development of pelvic inflammatory disease which can affect fertility, or be a factor in the incidence of premature delivery of an infant in an already pregnant female.
How Is It Caused?
It is thought that the condition may be caused by having multiple sexual partners, particularly if no contraception is used or from being excessive regarding vaginal hygiene whereby the normal bacterial levels are washed away and the vagina is left open to infection from unfamiliar bacteria.
There is not a large supply of evidence to support these theories so the cause is not fully understood and these theories are really only speculative.
Treating Bacterial Vaginosis
For some women it may not be necessary for any treatment as it may clear up on its own, but it is essential in those who are pregnant and those who think they may have an infection of any sort or who have had a pre-term delivery in the past should request a screening for the condition so treatment can be offered.
Treatment offered will normally include antibiotics and a combination of antibiotics therapies may be likely. These antibiotics may vary in dose if the woman is found to be pregnant.
Prevention Of Bacterial Vaginosis
As the exact causes of bacterial vaginosis are still not fully understood it can only be recommendations that are offered.
Limiting the number of sexual partners will not only protect you from infections but from other serious illness as well. If you do have many partners, always insist that protection is worn and try not to practice multiple penetrations in the same experience, for example do not allow a penis to go from anus to vagina as this can introduce unfamiliar bacteria into the vagina and result in an infection.
It is also important to remember that when observing vaginal hygiene guidelines that only the external parts of the vagina need washing and the inside does not require soap or cleansing agents as this can strip the vagina of the essential and normal bacteria that it contains.If you do receive antibiotics for an infection, always make sure you take the full course even if symptoms do subside as a full course is needed in order to rid the body of the last infected cells even if symptoms have cleared up.
Do not take alcohol whilst taking antibiotics as this can make you very unwell especially the antibiotics used to treat vaginal infections.
Although bacterial vaginosis is a very common occurrence in women, it surprisingly is not totally understood so preventing the complaint can only consist of guidelines going on evidence from similar types of conditions.
FEMALE HEALTH ISSUES IS FOR SALE.
This website is for sale [more info].
You might also like...