What Exactly is a BMI?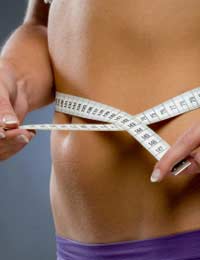 The epidemic of obesity that is spreading through the affluent western world is affecting people of all ages, including young children. For women, dieting can become a life-long obsession, with weight loss followed by weight gain. There is so much pressure on women of all ages to be very thin but there is a healthy range in which you don't run an increased risk of any of the illnesses normally associated with being overweight. But how do you decide whether you are a healthy weight or not?
The Body Mass Index (BMI)
The Body Mass Index, or BMI, is routinely used to assess whether someone is dangerously overweight or underweight. It takes a bit of thinking about but a woman who is 6 foot 4 inches and weighs 10 stone is going to be thin, whereas one who weights 10 stone and is 5 foot 1 is going to look fairly well padded. This difference, caused by the variation in height, makes it impossible to use weight as an indicator of obesity.
The Body Mass Index is basically your weight divided by your height, so that your fatness or thinness can be compared with other people. The 6 foot 4 woman in the previous example has a BMI of 17; the 5 foot 1 woman has a BMI of 26.4. The normal range that is considered a healthy BMI is 18.5-25 – so the taller one is technically slightly underweight and the shorter one is technically slightly overweight.
Using Your BMI
If you decide to calculate your BMI, you can do it yourself or you can use one of the many online BMI calculators available on weight loss resource websites. You can put in your data in various formats – but make sure you know what the calculator is asking for. If you put your weight into an imperial measurement calculator (one that works in feet, inches, stones and pounds) using your height and weight in metres and kilograms, you will get a startling result.
Limitations of the BMI
If you are an athlete, with a large amount of muscle, your BMI may tell you that you are overweight and therefore unhealthy, but this is clearly not true. Because muscle is a dense tissue – much denser than fat, it skews the results. Similarly, older people who have lost a lot of muscle may also find their BMI is not accurate.
If you are a woman, you are likely to have more body fat than a man, so it is important to use the BMI charts and calculators designed for women's data to get an accurate result. If you want another indicator of whether you are risking your health by being overweight, measuring the circumference of your waist is another thing to do. If you have an unhealthy BMI but your waist is still less than 35 inches, you may not be at too much risk.
BMIs over 30
If you are at the upper or lower end of normal, or just over the borders, there is probably very little to worry about. You could either lose a few pounds by healthier eating and more exercise, or do more exercise to put on more muscle. If you have high blood pressure, high cholesterol or other risk factors, however, it may be sensible to get your BMI into the normal range quite quickly.
If your BMI goes over 30, you are considered obese and carrying that amount of extra weight can lead to a great increase in risk for things like heart attacks, strokes and type 2 diabetes.
BMI and the Female Body Image
If your BMI is within the normal range but you still think you are fat or overweight, you may need to think about your body image. Are you unhappy because you are not fit and toned? Or are you taking too much notice of the very thin models in magazines and on TV. If your body is fit and healthy, there is still a very good chance you won't look like a supermodel – but that's not really something that you should worry about too much.
FEMALE HEALTH ISSUES IS FOR SALE.
This website is for sale [more info].
You might also like...