Slimming Methods Compared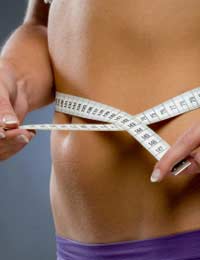 Every year thousands of women in the UK make a New Year's Resolution to lose weight. More decide to try to beat middle age spread and the after effects of eating too much on holiday as the year goes on. Many join up to the major slimming clubs that operate in almost every town. But what does each one offer and how do they compare?
Rosemary Conley Diet And Fitness Clubs
There are currently 180 franchisees running Rosemary Conley Diet and Fitness Clubs throughout the UK and that number is increasing all the time as demand continues to grow. Founder Rosemary Conley personally chooses the franchisees but the leader of each club may subcontract other instructors to run classes at different centres within the main area. Each instructor receives thorough training in exercise and nutrition and it costs around £18 000 to buy a franchise.
Rosemary Conley Cost To The Slimmer
Membership of a club costs £10, which includes a booklet and free portion pots that are used to measure food. Each class is a further £5.50. Vouchers are available from the club website giving free membership at different times of the year. Members can buy 5 classes at once, allowed to be taken over 6 weeks. Otherwise, payment is due for all classes missed. Slimming online (£78 per year in advance and then £9.99 per month) and an at home pack (£39.99) is available for people who cannot or do now want to attend local classes.
Rosemary Conley Club Features
The diet involved is a healthy one based around low fat foods with a high glycaemic index. Regular exercise is encouraged, and the fee includes a 45-minute aerobic exercise session at the weekly class. Individual weight loss is recorded each week and certificates are awarded for milestones such as half a stone lost, and for slimmer of the week, the member of the club who has lost the most weight in any week.
Weightwatchers UK
Weightwatchers is one of the longest established diet clubs in the UK and has been in operation since the 1960s. It is one of the largest slimming clubs in the UK and runs 6000 group sessions each week all over the country.
Weightwatchers Cost To The Slimmer
The cost of each class is £5.50 per week but a monthly pass is available for £17.95. This includes a free recipe book. Members are given an access code to explore an online resource section on the Weightwatchers website. Slimming support is also available online (£29.95 joining fee and £9.95 per month, or £49.95 for three months and then £9.95 per month).
Weightwatchers Features
Weightwatchers stresses the need for lifestyle change with exercise, diet, behaviour towards food and support of family and friends recognised as important factors. No food is excluded but the Weightwatchers scheme gives different foods different points according to how many calories they contain. Each slimmer has a daily points limit.
Slimming World
Slimming World was founded in 1969 and currently runs 5500 classes each week in the UK. The weekly meetings offer a weighing session, with prizes for slimmer of the week and slimmer of the month, with motivational talks, mutual support and advice.
Slimming World Cost To The Slimmer
Membership is normally £10 but there are often half price membership offers. One week's class is £4.50 and this includes a weight check the IMAGE therapy session that consists of group support led by an instructor.
Slimming World Features
Slimming Word uses a technique called 'food optimising' to limit the number of calories taken in each day. The diet plan has either red days or green days. On red days, fruits, vegetables, white fish, eggs and meat of any sort can be eaten freely but bread, potatoes, beans, cheese, milk and dried fruit can only be eaten in small quantities. On green days, fruit and vegetables are still freely eaten, as are grains, pasta, eggs and beans while meat and fish, nuts and seeds, bread, cheese, milk and dried fruits should be restricted. Treats are possible and a certain number of 'syns', portions of high fat, high calorie or high sugar foods can be included in each daily eating plan.
Personal Choice
It is possible to lose weight with any of the three clubs and all are very similar from a cost point of view. All three emphasise the need for a lifestyle change, with healthy eating, both in terms of a healthy attitude as well as the foods chosen, as being important. Rosemary Conley clubs are the only slimming club to include an exercise session, although the other two groups do encourage an increase in physical activity.
Deciding which club to join, or whether to join any of them is totally a matter of personal choice.
FEMALE HEALTH ISSUES IS FOR SALE.
This website is for sale [more info].
You might also like...