How Women can Escape from Domestic Violence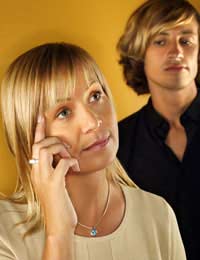 Domestic violence is a form of abuse that appears to be on the increase. It is not just women who are at risk as men, children and animals are all suffering abuse on a daily basis because of those they live with.
Government figures estimate that around 77% of victims of domestic violence are women, and that up to 2 women every week are killed by a current or previous partner.
With these figures in mind, the government is trying to raise awareness of the incidence of domestic violence and try and make it easier for those living with it to escape.
Building Confidence
Making the decision to tackle the problem or leave the situation is one that can fill most women suffering with domestic violence with fear, but with self-confidence the transition can be made easier. It is important to realise that no human being should have to endure any form of domestic violence and that these environments are not normal, healthy or acceptable.
Try and find a friend or family member whom you can trust and confide your problems with them. Together you will be able to build your confidence and realise that you are worth more out of life that being a target for someone else's bullying tactics.
Creating a Supportive Network
For many women, it is important to find a network of support when making the decision to leave the violent environment. This does not necessarily mean involving friends and family, though this is often there most useful, it can mean confiding your problems with a professional counsellor or person working for a refuge or somewhere similar, whom you can rely on to help facilitate the move away from the problem.
There are now many places that offer this support and these resources are increasing as the government realises the extent of the problem.The Yellow Pages, Phone Book, Citizens Advice Bureau, your GP or local police station will all be able to provide phone numbers and other contact details of these types of agencies.
In an Emergency Situation
If at any time you feel threatened or yours or some else's life is at risk, leave the situation immediately. Avoid turning your back on your abuser and try and find a route out of the house that does not involve passing through any rooms that may contain weapons.Where possible plan an escape route in advance in case such a situation arises.Seek professional help immediately.
Legal Issues
Although it may be easier said than done to simply state that all forms of domestic abuse should be reported to the authorities, it is really the best way to tackle the problem not just to protect yourself, but those around you and those in the future also.
2004 saw the implementation of the Domestic Violence, Crimes and Victims Act which aims to protect, support and increase the rights of both victims and witnesses and also equips organisations with the tools and policies needed to explore the issues behind the abuse.
Domestic violence is a very intricate subject and can affect anyone regardless of their circumstance or background. It is vital that the issues surrounding domestic violence are highlighted and tackled in order to try and reduce it happening at all.
FEMALE HEALTH ISSUES IS FOR SALE.
This website is for sale [more info].
You might also like...