About Our Site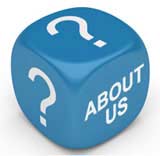 FemaleHealthIssues was formed to offer a unique reference point on women's health problems.
Men and women are very different. Each sex has its own unique health problems that are related to gender, hormonal balance and reproduction. FemaleHealthIssues explores many aspects of female health, providing reliable and up-to-date information and helpful, sensible advice.
Reproduction is a major issue for women, whether they decide to have children or not. Our experts in female health have put together a comprehensive guide to the different methods of contraception, information about the ovaries and womb, and articles about periods, sexual health and the menopause.
The site contains sections on sexual and reproductive health, looking at miscarriage, ectopic pregnancy, conceiving after a miscarriage and the common sexually transmitted diseases. You can also find detailed information about breasts, including facts about breast enlargement and reduction surgery, breast feeding and breast self-examination. Breast cancer is an issue that worries many women, which is why we have also included information on mammograms, breast biopsies and breast tumours.
Lifestyle issues and the social pressures can cause distress in the lives of many teenage girls and older women. Our site also discusses cosmetic surgery, domestic violence, weight loss and depression and present candid accounts of how poor self image and low self esteem can lead to eating disorders and self harming.
FemaleHealthIssues also covers health issues connected with the female body generally, such as osteoporosis, thrush and cystitis and thrombosis. Women are commonly assumed to be far less at risk from cardiovascular disease than men, but, as our experts explain, heart disease in women is now just as high. Find out about the factors responsible and how you can safeguard your own heart health.

Related Articles in the 'Site Information' Category...