What is Hormone Replacement Therapy?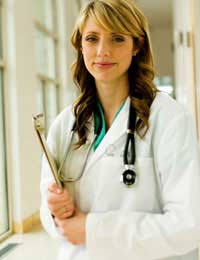 During the menopause a woman's hormonal balance often changes and this process can have an effect on general physical and mental health. Some women go through the menopause without any problems whilst others can suffer from a lot of symptoms and side-effects.
Why Is Hormone Replacement Therapy Offered?
Hormone replacement therapy (HRT) is sometimes offered to women as a way of balancing out any hormonal charges. It aims to lessen some of the unpleasant effects of the menopause such as night sweats, mood changes, irritability, vaginal dryness, memory loss and headaches to name a few.
Even younger women may benefit from using HRT especially those who have had their ovaries removed because of medical problems. The ovaries produce oestrogen and progesterone and removal of the ovaries can enforce an early menopause.
How Is It Taken?
There are several ways of taking HRT and the options should be discussed with your doctor, who might suggest a combination of therapies and doses.
Tablets:Some HRT can be taken in tablet form but the dosages tend to be slightly higher as some of its potency is lost in the gastro-intestinal system. They must also be taken correctly and at the right times which can be difficult for some women who already have a poor memory, work shift patterns or have a very busy lifestyle.
Implants:A small hormones rich capsule is implanted into the fatty tissues under the skin often in the abdomen or thighs and will provide therapy for up to six months. The benefit of this is that it only needs to be remembered about every six months when either the therapy is no longer needed or a new pellet is inserted.
The disadvantages are that the dose cannot be amended if necessary, it may be rejected by the body and it must be inserted using a local anaesthetic.
Creams:HRT creams are applied into the vagina using a special administration applicator. Due to the anatomy of the vaginal tissues the cream is absorbed into the bloodstream but may not take full effect for a few days. They are not suitable to be used long term and are often prescribed for those with particularly problematic vaginal dryness.
Patches:HRT patches are very easy to use as they can be applied directly to the skin and must be changed weekly sometimes more. The hormones are absorbed through the skin and often two patches will be needed if the hormones required are different.
IUS:An intrauterine system or IUS, (brand name Mirena) is a coil-like device that has hormones impregnated into the device. As it also thins the lining of the uterus it is also useful for those who suffer from heavy periods, but it is not suitable for everyone.It cannot be used by those who have had their uterus and cervix removed.
What Are The Other Benefits Of HRT?
Some scientific evidence has shown that there is a link between the development of osteoporosis and HRT and that it may also help protect against bowel cancers.Osteoporosis prevention however, is most effective when taking steps earlier in life to avoid this condition.
Are There Any Negative Effects?
The negative effects of HRT continue to be disputed and explored. Some groups believe the benefits to be little or none and that it is an expensive method, whilst others have total belief in its beneficial effects.
There is evidence to suggest that using HRT may increase the risk of developing some forms of cancers and that it does not protect as well against heart disease as it had previously been suggested.
HRT was once given to those who weren't menopausal but because of this evidence, this is no longer a recommended practice.It is also no longer recommended for long term use and should only be used temporarily to relieve some of the symptoms of hormone imbalance.
Some women swear by HRT in relieving their menopausal symptoms whilst others find no real benefit from its use.Each woman and her doctor should explore all avenues of relief before making any decisions about the treatment options.
You might also like...