What is Gonorrhoea & How is it Treated?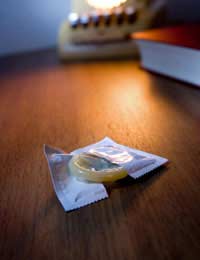 Gonorrhoea is a sexually transmitted infection (STI). These infections used to be call sexually transmitted diseases and venereal diseases before that. It is not a new infection but is steadily rising in incidence as people are more promiscuous and opt not to protect themselves and use condoms when having sexual intercourse.
It is a bacterial infection that is most commonly seen in the under 25 age group.Along with being a sexually transmitted infection it can also be passed between mother and baby during birth and can severe effects on the eyes if not detected and treated effectively.
How Does Gonorrhoea Affect The Body?
In the early stages, you may not know you have gonorrhoea as it can remain without obvious symptoms for a long while. This is dangerous as by the time you have found out you have it you may nave spread it to many people even if you have only had sexual intercourse with one. That person may have had another partner and so on.
Like most infections, the result is inflammation and swelling. It may become painful to pass urine, especially in men, and discharge from either the urethra in the penis or the vagina is a common symptom.
Long Term Effects
If gonorrhoea is left untreated it can cause inflammation of the sexual and reproductive organs in the female and inflammation of the epididymis in men. This is a tube in the testes that contains sperm. Homosexual men can contract gonorrhoea in the rectum which can also become inflamed.
The damage to the sexual and reproductive organs can cause severe fertility problems in later life as the fallopian tubes can become so inflamed that they can become blocked preventing an egg from travelling down the tube into the uterus for sterilisation by a sperm.
The infection can, in some cases spread throughout the body causing painful joints, aches and occasionally inflammation of the cerebral membranes or even heart.
Treating GonorrhoeaThis infection can be treated by a course of antibiotics. It will mean that a sample must be taken from the genital tract and sent for investigation to confirm diagnosis. You also have a moral obligation to inform all previous sexual partners of a positive result so that they can also be screened and treated if necessary.
If you are taking the birth control pill you will not be protected against pregnancy whilst taking antibiotics so always use condoms for at least two weeks. If you have had unprotected sex in order to contract gonorrhoea it might be worth testing for other possible transmitted STI's at the same time.
Preventing Gonorrhoea
The simple answer is to protect yourself. This can mean using either a male or female condom. If you are embarrassed to buy condoms ask a friend, relative or even your parents to buy them for you; alternatively seek advice from your sexual health nurse or family planning centre where they can often be given for free.
Believe it or not, those around you will want to help you protect your health from disease, and although they may not agree to you being sexually active, they will be glad that you are using protection.
Gonorrhoea is a sexually transmitted infection that can have seriously detrimental effects on health. It can be treated with antibiotics but can be more easily prevented by having protected sex.
You might also like...