What is Chlamydia & How is it Treated?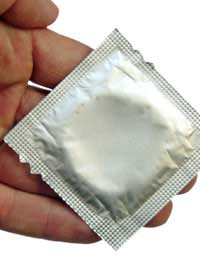 Chlamydia is an infection spread through having unprotected sex or being passed to the child during a vaginal delivery.It can be passed vaginally, anally or orally from person to person.
It is the most diagnosed sexually transmitted infection in the UK and is caused by a bacteria that is transferred through the exchange of body fluids.
What Does Chlamydia do to The Body?
As it is caused by a bacterial infection it causes inflammation of the reproductive organs and tissues. This can result in pain when passing urine, pain and bleeding during and after sex and a discharge from either the vagina or penis. Occasionally there might be pain in the lower abdomen as well. These symptoms usually present around 6 weeks after infection.
The long term effects of Chlamydia include permanent damage to the reproductive organs that can cause infertility. In fact sexually transmitted infections are now one of the leading causes of infertility in the UK.
Other long term effects can include recurring urine infections, pelvic pain and development of pelvic abscesses.If the infection is passed from mother to baby it can cause eyesight conditions that must be treated immediately in order to prevent long term damage.
Signs & Symptoms
Chlamydia can be difficult to diagnose as in most people it has no obvious symptoms to begin with.In women it can very occasionally cause vaginal irritation and possibly some discharge, a bladder infection (cystitis) and a lower abdominal pain, though this is often confused with normal period pain in a lot of women.
Long term symptoms can include chronic pelvic pain, pain during or after having sex, intermittent bleeding or recurrent water infections. For men, the symptoms can be similar to women in that urine infections can occur and irritation to the urethra, but also a discharge and irritation of the penis itself.
How Is It Treated?
Chlamydia can be treated very easily with the use of antibiotics though if it has been present for a long time the long term effects on fertility cannot be reversed.For those taking oral contraceptives, additional contraceptive measures should be taken for a minimum of 2 weeks whilst taking antibiotics.
Preventing Chlamydia
The easiest way to prevent Chlamydia is to protect yourself by ensuring a condom is worn during sex. The condom can be of the male or female variety and can be bought from the chemist, supermarket (though sometimes not the Femidom) sexual health nurse or family planning clinic.
Though it is unusual, it should be remembered that Chlamydia is also spread through oral sex so try and avoid having multiple partners.If you have been tested positive to Chlamydia, you should tell any other sexual partners as they will need to be tested and treated as necessary to prevent the spread of the infection any further.
Chlamydia is a bacterial infection spread through having unprotected sex. It can cause infertility problems if left untreated and can be easily cured using antibiotics.
You might also like...