Breast Screening Services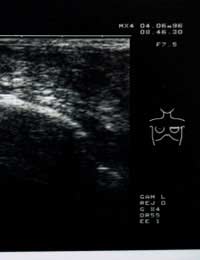 To find out you may have breast cancer can be an extremely frightening and emotional time. It may be that you have found a lump or noticed some changes to your breast tissue or around your nipple.
Thanks to advances in medical technology, the survival rates are now higher than ever; this is largely due to the development of breast screening services and the early detection of potential breast cancers.
What Is Breast Screening?
Breast screening is a service provided for all women over the age of 50 to help detect the early signs of breast cancer. Your GP will send you an appointment every three years to attend a screening centre or hospital where the tests are carried out. Alternatively you will be referred for a breast examination if you have detected a lump and your GP believes it may be suspicious; this does not automatically mean you have cancer as many breast lumps are not cancerous at all.It has been estimated that breast screening saves over a thousand lives every year.
Mammogram
The most commonly used form of screening is a mammogram. This test involves the breast being X-rayed, which can help to detect changes in the breast before a lump is noticeable.During the test your breast will be compressed by a machine in order to get the most detailed image possible. It is usually taken from the top and bottom aspects but can also be taken from the sides as well. The squeezing of the breast is not harmful but can be quite uncomfortable.
MRI Scanning
Using MRI scans to detect breast cancer is not a routine screening process but can be useful for those who are young and at risk. It may be that you have a strong family history of breast cancer and have regular tests for this reason. Those women who are under 35 years will not get a detailed enough image using a mammogram as the breast tissues are too dense, therefore an MRI will often be requested instead.
Recent studies have been carried out to determine whether this form of screening is better than a mammogram but the results have not yet been evaluated and a cost analysis carried out.
Self- Examination
By far the most important part of breast screening is the woman's ability to carry out a breast examination herself. This procedure can be carried out by all aged women as early as the teenage years and small lumps can often be felt providing the examination is performed correctly.
It is very rare for young women to have a cancerous lump and most lumps or breast abnormalities found in this age group are harmless and hormone related pertaining to their menstrual cycle.Ask your practice nurse or GP to show you how to perform this test correctly.
Breast screening has proven to be extremely valuable in the early detection of breast cancer. Attending a mammogram every three years can help find changes in breast tissue before a lump appears and greatly increases the chances of survival.
You might also like...