Improvements in Breast Cancer Survival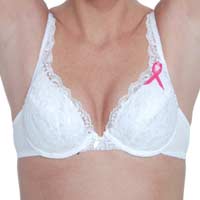 Having breast cancer diagnosed is something that every woman dreads. The facts show that actually dying from breast cancer is not inevitable though. With improvements in medical care and screening techniques, breast cancer is rapidly becoming a chronic disease that does not kill in most cases. Survival rates have increased significantly over the last 25 years and continue to improve.
Breast Cancer In Europe
Breast cancer is the most common cancer in European women. Around one in three women will develop breast cancer at some time in their life, which results in 350 000 new cases being diagnosed in Europe every year. Although survival shows an upward trend, as treatments and diagnosis have improved, 130 000 women die from their disease every year in Western Europe.
Not all countries in Europe have the same rate of breast cancer. Western and Northern Europe have higher incidence and also have higher death rates compared to Southern and Eastern Europe: the risk of developing breast cancer in Western Europe is 60% greater than in Eastern Europe. These differences are thought to be due to genetic variations in Europe's population, and to differences in lifestyle. The 'Mediterranean diet' may be a big factor in the lower number of cases seen in southern Europe.
Differences in mortality are more likely to be due to variations in management: Eastern European nations have improved breast cancer screening, diagnostic facilities and better access to treatment, but are still 'catching up' following the political turbulence of the 1990s.
Breast Cancer Survival Over the Last 25 years
In 2007, a major European research project reported that, for women with cancer diagnosed between 2000 and 2002, 5-year survival rates had improved greatly. More than 70% of women diagnosed with breast cancer survive for 5 years in most countries in the EU, including the UK. Leading the league table of survival rates were Iceland (93.4%), Sweden (86.3%) and Finland (85.7). These figures compare well with the USA, where the 5-year survival rate reported by recent statistical reports was 90.1%. The UK was lagging behind a little bit with survival rates in the late 70s, ranging from 77.3% for Scotland to 79.5% for Northern Ireland.
In the 10 years between 1987 and 1997, the annual breast cancer death rate per 100 000 women fell by over 20% UK and similar trends were seen in other European countries and in the US. This was a major reduction and this trend has been sustained. In 2010, a woman diagnosed with early stage breast cancer has more than 90% chance of surviving 5 years and over 60% are likely to survive for 10, or even 20 years.
Why has Breast Cancer Survival Improved?
There is probably no single factor that can be singled out and held responsible. There have been many changes, all of which have contributed. The breast screening programme is now in place, with mammograms offered to women from their forties until their sixties, every three years in the UK. Women are more aware of the need to get medical advice if they find a lump. If early stage cancer is diagnosed, surgery or lumpectomy followed by hormonal treatment with Tamoxifen or herceptin, if indicated, can improve the chances of survival enormously.
So, Have We Beaten Breast Cancer?
If this were true, it would be fantastic. Although more women are surviving, there are actually more cases of breast cancer now than ever before because more women are living longer. As the risk of breast cancer, like all cancers, increases with age, the older the population, the more breast cancers there are likely to be.
Finding out more about what causes breast cancer, how to avoid it for longer and how to treat very aggressive breast cancers are still a bit challenge for cancer research.
You might also like...